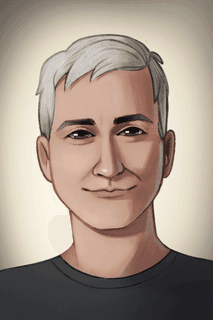 Jeff Strain (He/Him)
President & Executive Producer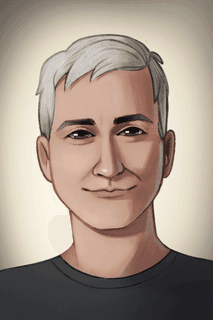 During his nearly 30 years of experience in the game industry, Jeff has helped create and influence some of the biggest online games to date. While working as a programmer on StarCraft and Diablo, Jeff created the StarCraft campaign editor. He headed up initial development on World of Warcraft and would later serve as Lead Programmer and Team Lead. Next, Jeff cofounded ArenaNet, where he worked as a programmer and the Executive Producer on the Guild Wars franchise. After NCsoft acquired ArenaNet, Strain would go on to become President of Product Development for the company's North American and European operations. Returning to his development roots, Jeff established Undead Labs to create the definitive zombie survival-fantasy game. State of Decay launched to critical and popular acclaim, and was followed by State of Decay 2, which has been played by more than ten million people around the world.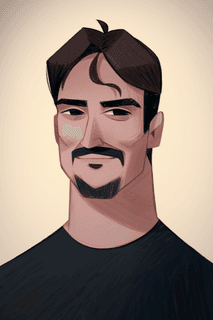 Richard Foge (He/Him)
VP of Design & Creative Director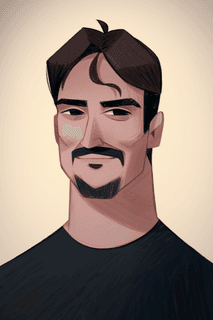 Richard brings over 20 years of experience in the game industry. He began his career at Atari and Pacific Coast Power & Light before joining Sony Santa Monica, where he worked as a combat designer on God of War. At Zipper Interactive, Richard was Lead Multiplayer Designer for SOCOM U.S. Navy SEALs: Fireteam Bravo series. Richard joined ArenaNet, where he worked as a Lead Designer and on Guild Wars. Most recently he worked at Undead Labs as Design Director on the State of Decay series, and at ProbablyMonsters as Player Design Lead.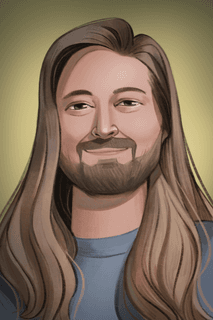 Brandon Dillon (He/Him)
VP of Engineering & Technical Director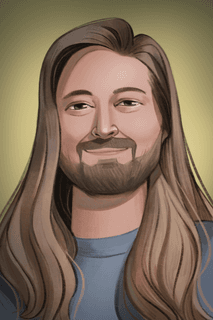 Brandon has worked previously at ArenaNet, as a Programmer on Guild Wars and team lead prototyping new MMO technologies and game concepts. As Technical Director at Double Fine Productions, Brandon worked on Grim Fandango Remastered, as well as Hack 'n' Slash and others. Most recently, Brandon worked as Product Management Director for Oculus VR, where he led a team responsible for core software development and strategy across all VR products. Brandon brings technical expertise for building digital infrastructure and a passion for immersive player experiences to the team.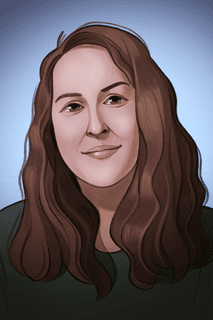 Liz England (She/Her)
Game Director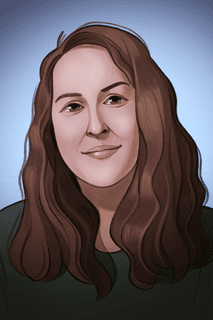 Liz brings almost 15 years of experience as a game designer to the team. She has worked as a designer on the Scribblenauts series for 5th Cell Media, and on a number of projects for Insomniac Games, including Resistance 3 and Sunset Overdrive, among others. Most recently she was a Team Lead Designer at Ubisoft Toronto, where she shipped Watch Dogs: Legion. Liz's interests lie at the intersection of systems and narrative, incorporating procedural generation, AI systems, simulations, and expressive game systems.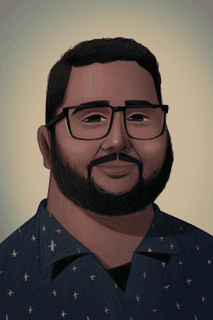 Austin Walker (He/Him)
IP Director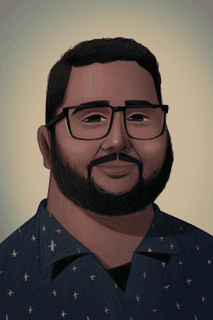 Austin's background is a unique blend of gaming journalism and criticism, academia, and creative work. He holds a Masters in Aesthetics and Politics from CalArts and has bylines at Paste, Gamespot, Giant Bomb, and others. Most recently, Austin served as Editor-In-Chief of Waypoint and host of Waypoint Radio. His interests and work often examine the intersection of labor politics and the game industry. Since 2014, Austin has hosted the popular tabletop roleplaying podcast Friends at the Table, featuring a unique and potent blend of collaborative storytelling and critical worldbuilding.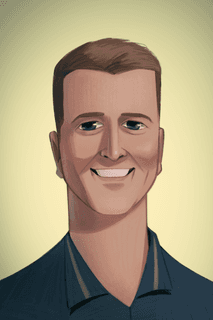 Christopher Dragert (He/Him)
Gameplay Engineering Director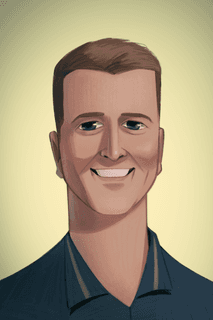 Christopher is a game developer, researcher, and educator. He holds a PhD in Game AI from McGill University. He has worked at Ubisoft Toronto, as an AI Programmer on Watch Dogs 2, where he built the group behavior system. For Watch Dogs: Legion, Christopher worked as lead game systems programmer, and later as Senior Lead Programmer, AI, UI, and Systems. He has presented at two GDC events (2016 and 2021) on the novel AI and game systems he's helped develop.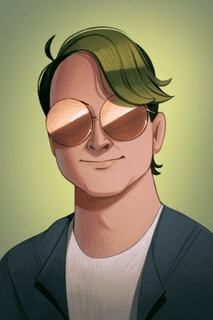 Aaron Matthew (He/Him)
Systems Engineering Director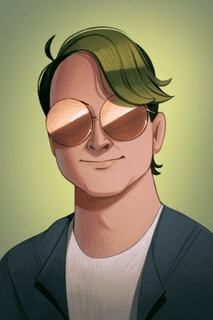 Aaron worked as Chief Technology Officer at Fable Labs, doing narrative system development and tooling. He worked previously as Tech Director at Niantic and Seismic Games, where he worked on Magic Spellslingers, a Magic: The Gathering mobile game. Aaron has also worked as Director of the Gaming Business Unit at Asvathaa Inc and Lead Game Designer and Tech at Meteor Games, doing MMO development. Aaron's skillset and background include code architecture, systems design, game mechanics, large scale online networks, market research and business.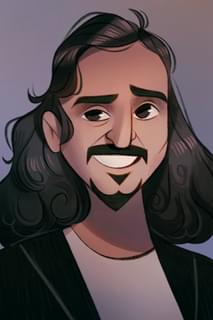 Vincent Perea (He/Him)
Visual Director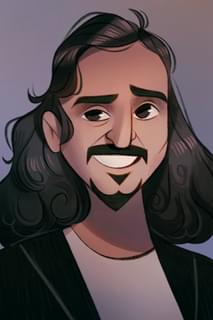 Vincent worked at Disney, developing games featuring the worlds of Frozen and Inside Out, among others. He is co-creator of the award-winning mobile game Where's My Water?, which topped the App Store charts, as well as The Misadventures of P.B. Winterbottom and others. He worked as Art Director on Neo Cab, the critically acclaimed BAFTA-nominated game from Chance Agency. Vincent was the Studio Art Director at Jam City, working on development for mobile games like Disney Emoji Blitz and Disney Frozen Adventures. He brings 15 years of experience in game art and development to the team.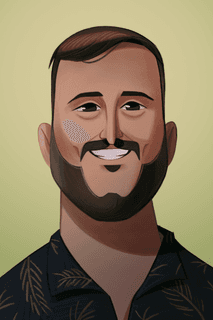 Mike Bauer (He/Him)
Director of Backend Engineering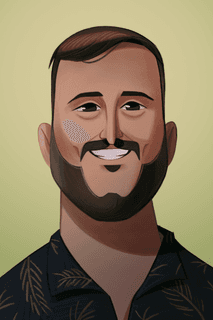 Mike worked previously at Electronic Arts, as a Software Engineer modernizing the way EA hosts game servers and platform services, and working with partner studios to launch Battlefield 5, Need for Speed, and the Star Wars Battlefront games, among others. As a Software Engineer at Microsoft, Mike worked on the Xbox Live team, developing methodology for managing servers, games, and player information, and assisting in launch for titles like Titanfall, Halo, Forza, and Call of Duty. At ArenaNet, he helped prototype new MMO technologies and game concepts. Most recently, Mike worked at Axon as Senior Staff Software Engineer, developing real-time interactive mission critical services for Computer Aided Dispatch.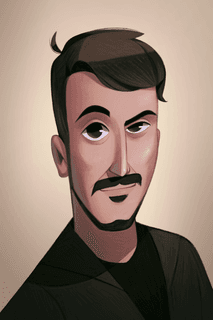 Giorgio Vezzini (He/Him)
Audio Director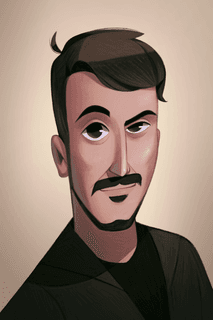 Giorgio worked most recently as Lead Audio on Baldur's Gate 3 for Larian Studios. He has worked as a third-party vendor for clients such as Riot Games, Microsoft, Capcom, and Rocksteady, on games including League of Legends, the Batman: Arkham series, Forza Horizon 2, and Fable 2 and 3, among others. Giorgio's audio work has been included in video games, theatre performances, interactive installations, live music, films, and more. He leads classes, workshops, and mentorship programs to support the next generation of audio professionals.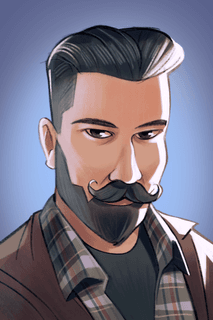 Brian Dean Jennings (He/Him)
Technical Design Director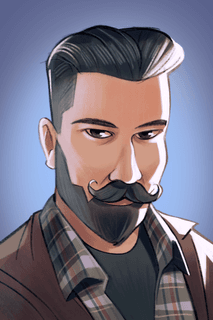 Brian has over 25 years of experience in the game industry. His passion is around the implementation of digital tools and optimizing iteration speeds to create dynamic and accessible story-making tools for players. As Lead Technical Designer for Magic Leap, Brian worked on the augmented reality game Dr. Grordbort's Invaders. Previously he worked as a designer on SimCity for Maxis, multiple instalments in the SOCOM series for Zipper Interactive, and on Evil Dead: Regeneration at Cranky Pants Games. As a designer, Brian worked at Neversoft on Tony Hawk's Pro Skater 3, 4, Underground and Spider-man. At Activision he worked as a designer on Interstate '76/'82, MechWarrior II, and Zork: Nemesis, among others.
Paul Murray (he/him)
Lead Producer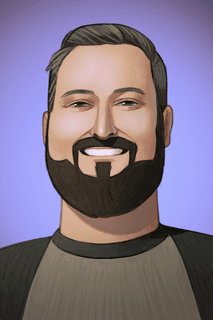 Charles Randall (He/Him)
Senior Gameplay Engineer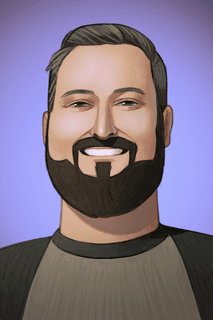 Charles worked as Lead Gameplay Programmer on Watch Dogs: Legion for Ubisoft Toronto and Below for Capybara Games. As a Senior Gameplay Programmer for Ubisoft, Charles did combat programming and design for Assassin's Creed and Assassin's Creed II, and worked on movement systems design and player control for Splinter Cell: Blacklist. At BioWare, he did programming on Star Wars: Knights of the Old Republic, among others. Charles brings a focus on effective team-building and development practices, as well as experience creating game systems and tools from scratch.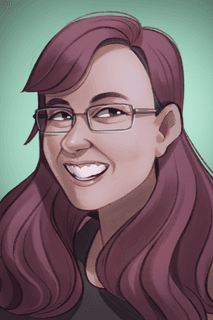 Leah Rivera (She/Her)
Principal Narrative Systems Designer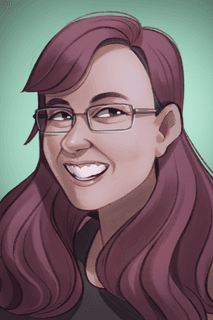 Leah began her career at Microsoft, before moving to ArenaNet, where she worked as a content designer for Guild Wars 2. She worked at Undead Labs as a Principal Content Designer on the State of Decay series. Leah brings a swath of skills and experience, from immersive and compelling narrative design implementation, to innovative storytelling, world-crafting and more.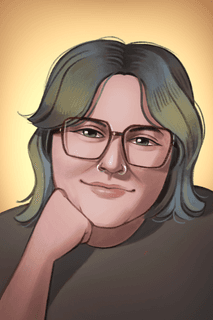 Katie Hansche (She/They)
Designer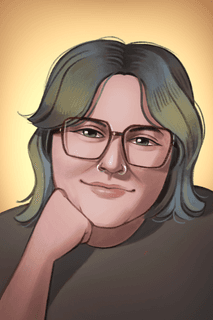 Katie is the inaugural participant of our developer mentorship program. She is a graduate of the Texas A&M Maritime Academy and a former baker. Katie runs regular tabletop role-playing games for young people in their community.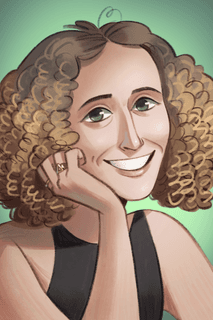 Terra Travis (She/Her)
Writer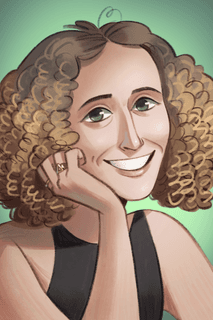 Terra is a professional writer and editor. She has worked on and published a wide range of writing, from technical and copywriting, to political and creative writing. She holds an MFA from the University of Notre Dame.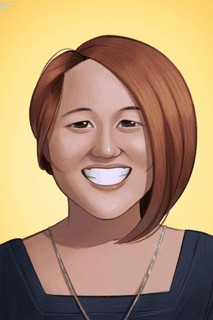 Erica Tam (She/Her)
Principal Gameplay Engineer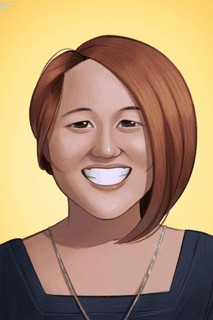 Erica worked as a UI engineer on the MMO Defiance for Trion Worlds, and on Battlefield: Hardline for EA. At Oculus, Erica worked as a software engineer on the cutting edge of emerging XR technologies. Most recently, she was a gameplay engineer for Sledgehammer Games, where she worked on the forthcoming Call of Duty: Vanguard.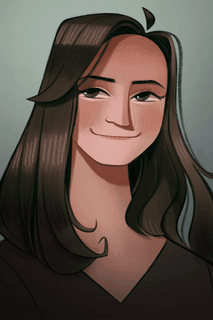 Melissa Mazzocco (She/Her)
Senior Environment Artist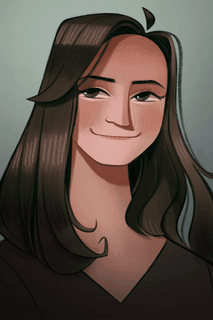 Melissa worked as a Senior Environment Artist at Midwinter Entertainment, on the game Scavengers. As a Senior Environment Artist at ArenaNet, Melissa worked on look development and pre-production for several projects in incubation. A self-taught artist, her skills range from level and prop design, to work with materials, shaders, and foliage systems.
Matt Graczyk (They/Them)
Senior Environment Artist
Matt has worked as an environmental artist on a wide range of different types of games, from AAA titles, to VR, mobile and indie games. They worked most recently at Insomniac Games, on Rachet & Clank: Rift Apart and Spider-Man 2. At Method EXP, they worked on Curse of the Lost Pearl: A Magic Projector Adventure and Robin Hood VR. Matt has also spent time as an instructor, teaching intro and advanced level game art classes at the College for Creative Studies in Detroit.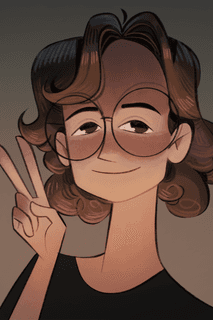 Ben McEntee (He/Him)
Concept Artist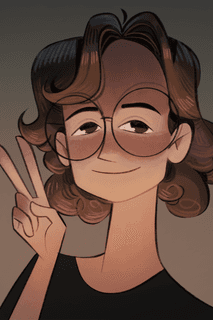 Ben previously worked as a freelance concept artist with Dlala Studios on Disney Illusion Island. He has also worked as a Background Designer for Titmouse, on AMC's show Pantheon, as well as a visual development artist for Skydance Animation. Specializing in concept art and worldbuilding, Ben has worked as an illustrator, artist, and background designer on a number of indie games, music videos, and private commissions. Ben studied graphic design at Portland State University and entertainment design at Laguna College of Art and Design.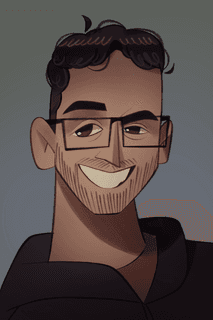 Greg Hendrix (He/Him)
Lead Character Technical Artist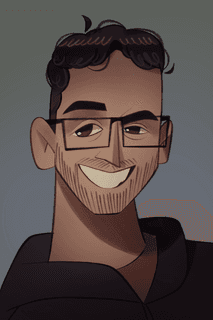 Greg worked as a Character Technical Artist on The Elder Scrolls Online for ZeniMax Online Studios and a Senior Technical Animator at Camouflaj, where he worked on Iron Man VR. He has also worked as a Technical Artist on mobile games for Zynga. As an experienced technical animator, Greg excels at creating high quality character rigs and has developed asset management systems and pipeline technical direction for AAA games.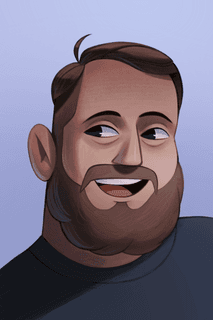 Russell Petersen (He/Him)
Gameplay Director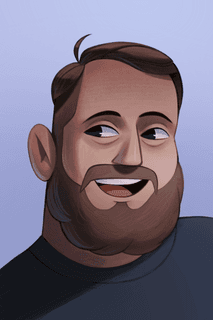 Russell worked as the Lead Rewards Designer on World of Warcraft for the Shadowlands, Battle for Azeroth, and Legion expansions and content updates. As co-lead of the systems design team, he helped construct compelling endgame progression systems, created thousands of items and augmented the story of the world, and helped to build long-lived data structures for more effective and streamlined development. He has worked as a designer on MMOs for 14 years, and brings an empathetic, player-focused approach to project and team management and long-term execution.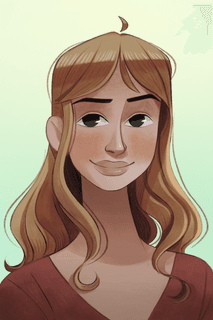 Shaylyn Hamm (She/Her)
Senior 3D Character Artist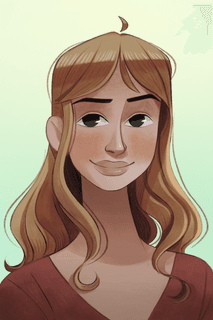 Shaylyn worked as an Environment Artist on Borderlands 2 for Gearbox Software, creating high poly models and character customizations. She worked at ArenaNet as a Mobile Artist on an unreleased project. As a freelance artist, Shaylyn has worked on character art and illustrations for Valve Corporation's Dota 2, Counter Strike: Global Offensive, and Team Fortress 2, and has worked with independent studios like Ivy Road, Little Grim Entertainment, and Strange Scaffold.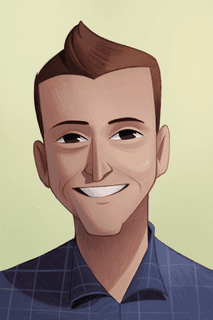 Tim Stanke (He/Him)
Senior Engineer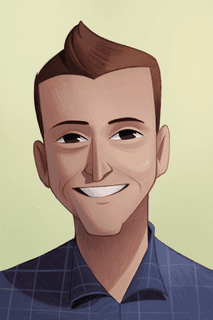 Tim brings more than 10 years of software engineering experience to the team. He worked previously at Meta, first as a Software Engineer handling full stack product with a focus on geolocation, identity, and privacy. He would later become a Software Engineering Manager, working on the Oculus VR system software and platform.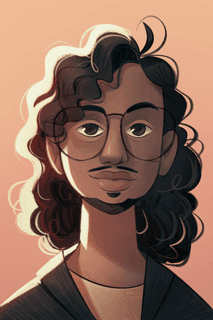 Alexander Youngblood (He/They)
Senior Simulations Systems Designer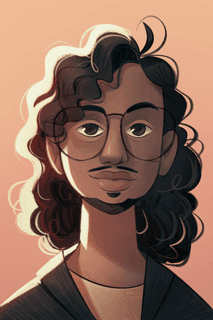 Alexander worked most recently as a Senior Progression, Economy, and Investment Designer at Hidden Path Entertainment on an unannounced title taking place in the Dungeons and Dragons franchise. They started their career in the industry as a QA tester at Microsoft, before receiving an internship at ArenaNet. Eventually Alexander was promoted to a full-time position on the Guild Wars 2 team, where he worked on rewards and economy design, guilds, and social systems, and helped ship expansions and live updates.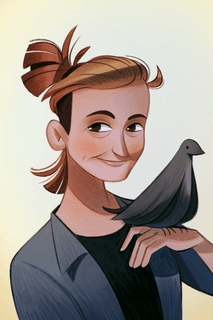 Olivia Wood (She/Her)
Senior Writer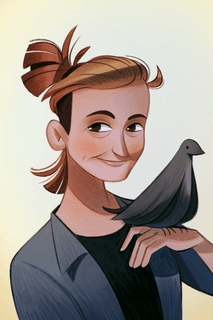 Olivia worked as a writer, editor and narrative designer at Failbetter Games for almost seven years, contributing to Fallen London, Sunless Sea and Sunless Skies. More recently, she was Narrative Lead at Star Stable Entertainment, helping to lay the groundwork for a new, unannounced project. She has written for and consulted on a variety of games and interactive projects, including AR, VR and more traditional platforms, on both new and existing IPs. Much of her past work involves character-driven stories that marry human relationships to fantastical environments and explore uncomfortable choices that mirror those of real life.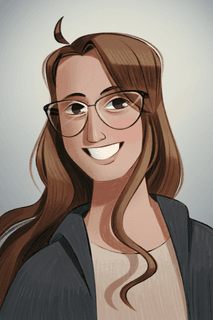 Alyssa Vessey (She/Her)
Gameplay Engineer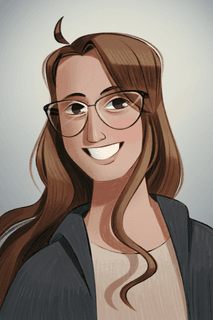 Alyssa worked previously as a software engineer at Google, doing backend Java server development within Search. Previously, she worked at a small engineering firm, writing code for retrofitting vehicles to make them autonomous. Alyssa holds a Masters in Electrical Engineering from the University of Delaware.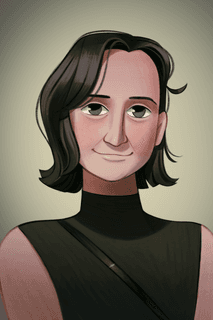 Spencer Egart (They/Them)
Gameplay Engineer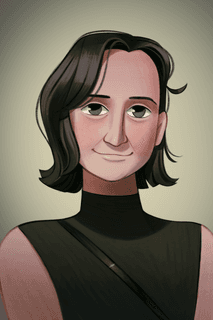 Spencer worked most recently as Tech Lead and Senior Game Engineer at Monami Park on Slime Rancher and Slime Rancher 2. They previously worked on mobile development at GoFundMe and Google. In their spare time, Spencer researches procedural generation and experimental engineering strategies within the roguelite community.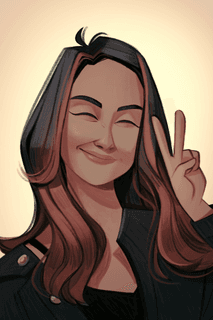 Esther Ko (She/Her)
Animation Director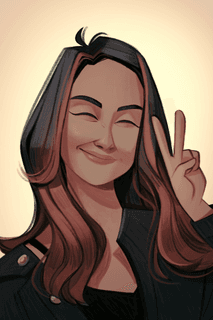 Esther worked previously at BioWare, as Lead Creature Animator on the forthcoming Dragon Age game, and on Anthem as a Gameplay Animator. At Hi Rez Studios, she was Animation Lead on Paladins: Champions of the Realm and Gameplay Animator on Smite. She also worked on animations for NBA Live at Electronic Arts Tiburon. Esther's focuses include cross-disciplinary solutions for gameplay pipeline friction points and cultivating a safe, warm workspace for teammates. In addition to her skills as an animator and leader, Esther is an expert at ruining karaoke nights with the most depressing ballad you can imagine.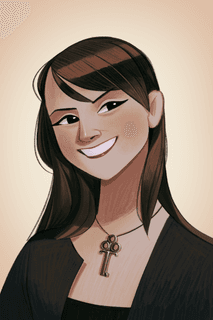 Sarah Robertson (She/Her)
Producer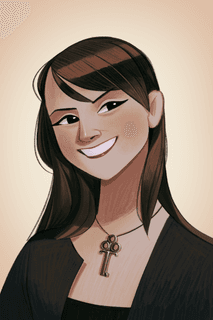 Sarah worked at Fullbright, initially as Operations Manager focusing on bookkeeping, product development, and marketing. She would later take on the studio's first producer role, eventually becoming Associate Producer on Open Roads. Sarah worked previously at Dark Horse Comics, as a Sales Associate and eventual Director of Sales. She has also done voice acting work on games such as Gone Home and Dragon Age: Inquisition, among others, as well as work for Adidas and Nike.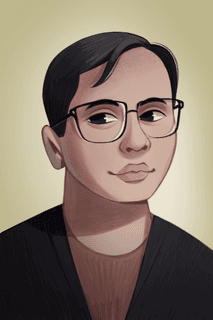 Norman Lau (He/Him)
Senior UX Designer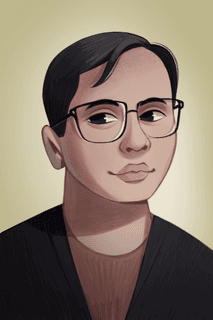 Norman worked most recently as Senior UX Designer on the forthcoming Dragon Age game. At Second Story, Norman provided UX work for interactive installations at museums, universities, and more, focusing on the intersection of digital and physical spaces to tell stories. He holds a Masters in Interaction Design from Carnegie Mellon as well as a computer engineering degree.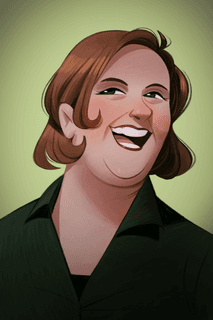 Jennifer Lane (She/Her)
Live Director / Social Systems Design Director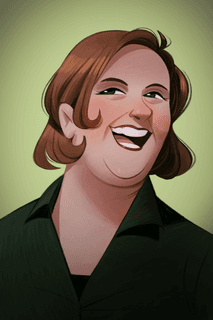 Jennifer brings over two decades of game industry experience to the team. She began her career working at Westwood Studios/ElectronicArts in community and design for MMOs, serving as a Lead Designer on Ultima Online and eventually moving into production as a Lead Producer on The Sims 3. At Zynga, Jennifer worked as a lead producer on FarmVille 2. At Glu Mobile, she was Product Owner/Director of Production on Britney Spears: American Dream and Nicki Minaj: The Empire. Most recently, Jennifer worked at Turn 10 Studios as Design Director for the Forza franchise, and as Co-Lead for Women in Gaming at Xbox. Jennifer brings a passion for player-first experiences and inclusivity in games and the industry.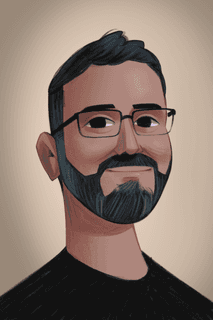 Miguel Vasquez Jr. (He/Him)
Senior 3D Artist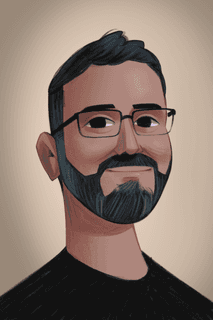 Miguel brings a decade of industry experience to the team. He began his career at Disney, working as a 3D Artist on Temple Run: Oz. As a Senior 3D Artist, Miguel created models, rigging, and animation for projects such as Inside Out Thought Bubbles and the AR project Jedi Challenges. Miguel modeled environments and characters for Disney Frozen Adventures at Jam City. Most recently, at Warner Brothers Games, he prototyped early game concepts for greenlighting and handoff.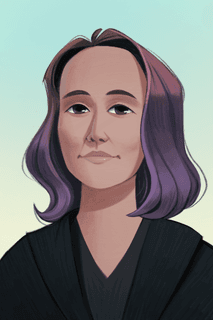 Melissa Forbis (She/Her)
Senior Backend Engineer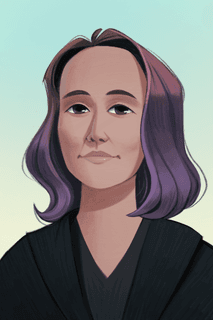 Melissa worked previously as a Senior Software Engineer at Axon, working on video import and other platform features for law enforcement technology. She has a double degree in Computer Science and Music from the University of Washington and is experienced using Unity for game development.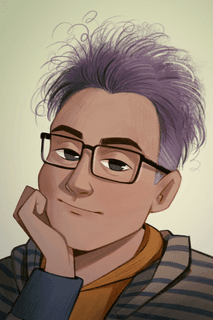 Hans Janowitz (He/They)
Senior Producer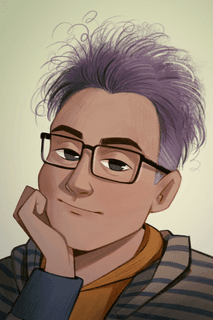 Hans worked most recently at R/GA, an international creative and ad agency. As a Senior Producer and Software Engineer, he worked with clients such as Nike and Verizon. Prior to that he was at Razorfish. Hans is experienced coordinating teams comprised of various specialties, improving efficiency and communication among their projects. Hans has a creative background, getting their start as a graphic and Flash designer.
Ray McKelvy (he/him)
Principal UX Designer
Ajay Karat (he/him)
UX Director
Steven Sugar (he/him)
Senior Concept Artist
Farbod T. (he/they)
Senior Gameplay Engineer
Nicolas "Qiqo" Stephan (he/him)
Senior Animator
Bart Hawthorne (he/him)
Senior Systems Engineer
Ellisa Barr (she/her)
Producer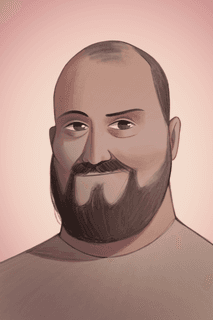 Brendan McLeod (he/him)
Senior Game Designer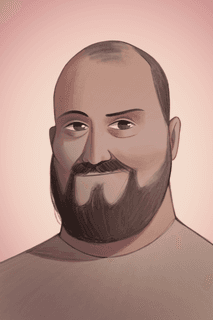 Amelia Nielsen (she/her)
Art Outsourcing Manager
Jessica "Jex" Ballard (she/her)
Player Research Program Manager
Ed Earl (he/him)
Senior Gameplay Engineer
Emily Winjum (she/they)
Backend Engineer
Katie Carter (she/her)
Backend Engineer
Marc Fletcher (he/him)
Lead Gameplay Engineer
Glenn Gullskjegg Goa (they/them)
Senior Audio Designer
Chase Carter (she/her)
Senior Backend Engineer