We make games that
love you back.
We aspire to create the kind of games we want to play, and the kind of games we will be proud to have worked on for years to come. We understand people have more choices than ever before on what to play. That's why we build games around a genuine human experience, while also continuously pushing the envelope on modern gaming technology and the expectations of what a game can be. Games with the passionate craft and attention-to-detail of an indie, coupled with the ambition and resources of a full-scale studio. In short, games with heart, that give back as much as you give to them.
We bring out the
best in each other.
Possibility Space is a crafted environment tailored to allow each of us the opportunity to do our best work. We do this by building a robust support system that allows everyone to work from their home base of choice, and by offering the tools to communicate quickly and efficiently. From the top down, we proudly maintain an air of quiet decency around our behavior, expecting each other to contribute to and maintain our positive, collaborative environment.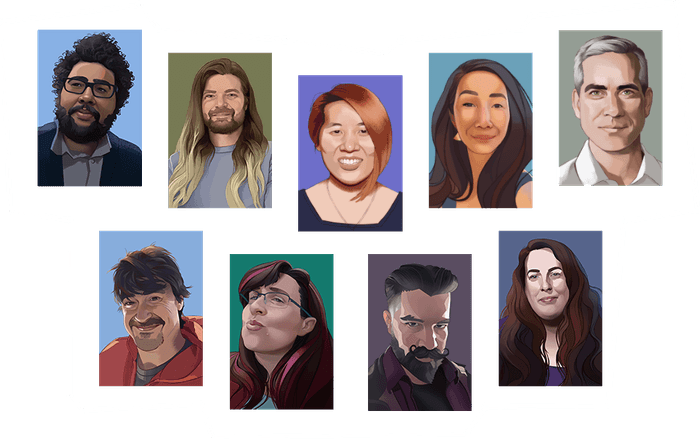 We are a gumbo.
With core support offices in New Orleans, we know a thing or two about a good gumbo. And just like the layered, complex tastes of a good gumbo, our strength is in the combination and collaboration between quality people and their talents. We are diligent in looking for talent in unexpected places, and rigorous in nurturing emerging industry talent. Just like a gumbo, our collective, differentiated experiences, perspectives, and talents combine to form our strength.
Join our team